The church of Jesus Christ is called to give itself to evangelism. We are to be taking forth the message of the Gospel to all peoples and all nations. We trust the following resources will strengthen you in how to evangelize and exhort to be evangelistic.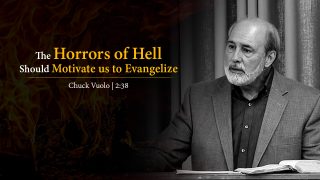 The Horrors of Hell Should Motivate us to Evangelize
Since eternal hell is real, then what does it matter how some person thinks about me? When they're going to eternal hell! That alone should motivate us...