What does the Bible say about the church? What a topic, especially in a day in age by which the label "church" is applied in so many wrong ways. For many American's they hear "church" and think about those money-hungry prosperity preachers that they saw on the Television screen as they scrolled through the channels. Many hear "the church" and think of a building with a steeple on the roof. The following resources seek to show what the Bible's teaching is on a Biblical church.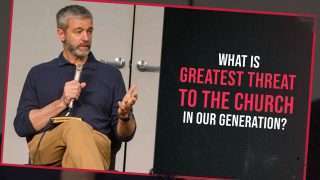 Greatest Threat To The Church In Our Generation?
Paul Washer shares what he believes might be the greatest threat to the church in our generation. "I am astounded at the fear..."