What does the Bible say about the church? What a topic, especially in a day in age by which the label "church" is applied in so many wrong ways. For many American's they hear "church" and think about those money-hungry prosperity preachers that they saw on the Television screen as they scrolled through the channels. Many hear "the church" and think of a building with a steeple on the roof. The following resources seek to show what the Bible's teaching is on a Biblical church.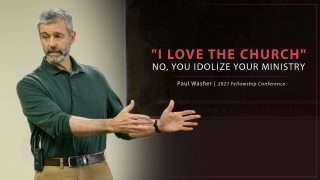 "I Love the Church" No, You Idolize Your Ministry
Any Christian can say that they love the church, but we need to remember that there's a difference between loving your church and loving your ministry in the church.