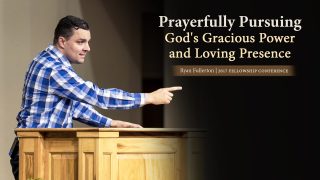 Prayerfully Pursuing God's Gracious Power and Loving Presence
Believer, because we are the temple of God, we should ask the Lord for more power from the Holy Spirit. This power that is received, according to grace...




Throughout the long history of the Christian church one of Satan's most successful tactics has been the use of extremes. This is especially true regarding the work of the Holy Spirit. No sooner has one branch of professing Christendom been led into an extreme, unbiblical, or even fanatical position regarding the work of the Holy Spirit, than another branch reacts with an equally extreme and unbiblical opposing position.
---