The following resources wrestle with the questions of, "Can you lose your salvation?" Is a person who is "once saved, always saved?"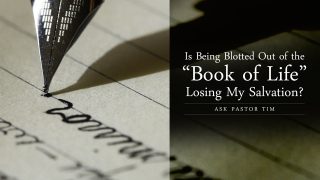 Is Being Blotted Out of the "Book of Life" Losing My Salvation?
It's very interesting how many people look at Revelation 3:5 and say, "Oh look, you can be blotted out of God's book of life." Yet it says exactly the opposite...