Assurance of salvation, it's a matter many wrestle with and have questions in regards to. Many people are asking themselves, "How can I know that I am a Christian?" The follow resources seek to deal with this question and others.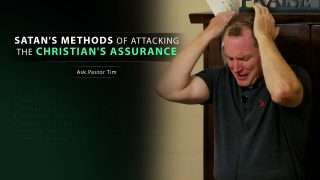 Satan's Methods of Attacking the Christian's Assurance
The devil has many devices to use against the Christian and one primary device is to attack our assurance. In this study, Tim considers...