In Matthew 6:25 Jesus said, "Do not be anxious about your life" and Paul said in Philippians 4:6, "Do not be anxious about anything, but in everything by prayer and supplication with thanksgiving let your requests be made known to God." In view of these verses and others, the following resources will seek to open the Scriptures and help those struggling with anxiety.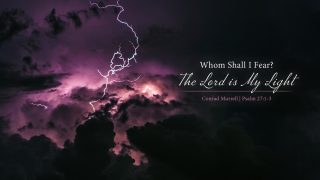 Whom Shall I Fear? The Lord is My Light
The Lord is my light and my salvation; whom shall I fear? the Lord is the strength of my life; of whom shall I be afraid?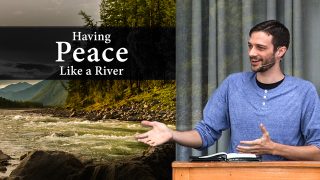 Having Peace Like a River
The peace of God is that which flows like a river; in that it is unending, refreshing, and life-giving. Paul calls us to "not be anxious about anything"...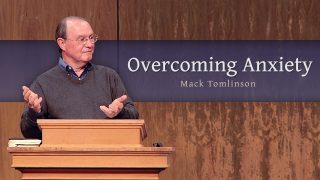 Overcoming Anxiety
Overcoming anxiety will only happen as we turn from our fears and unbelief and trust the Lord in all our circumstances.