In Matthew 6:25 Jesus said, "Do not be anxious about your life" and Paul said in Philippians 4:6, "Do not be anxious about anything, but in everything by prayer and supplication with thanksgiving let your requests be made known to God." In view of these verses and others, the following resources will seek to open the Scriptures and help those struggling with anxiety.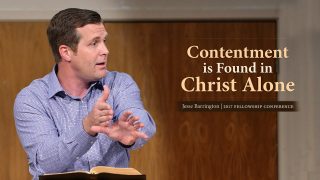 Contentment is Found in Christ Alone
What is contentment? Contentment is being fully satisfied in our soul, it is an idea of complete sufficiency. It is used in reference to God, in His self sufficiency...