The holiness of God, what a topic of great depths. The following resources seek to peer into truths about our God who is Holy, Holy, Holy.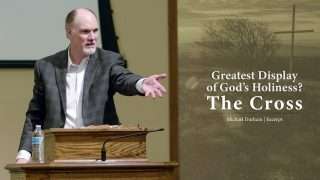 Greatest Display of God's Holiness? The Cross
What could we say is the greatest display of God's holiness that is found in our Bible? The burning bush, whereby Moses was told...