The holiness of God, what a topic of great depths. The following resources seek to peer into truths about our God who is Holy, Holy, Holy.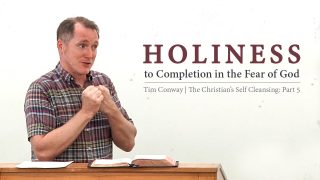 Holiness to Completion in the Fear of God (Part 5)
Are there really two different types of fear? If so, how do they differ from each other? And if they are different, which fear is Paul referring to in such verses as...