The following resources deal with giving wisdom on evangelizing children. Or you could play back to your own children the Vacation Bible School recordings that are below.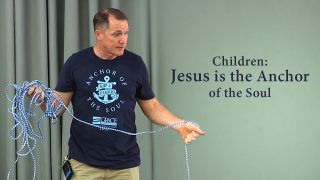 Children: Jesus is the Anchor of the Soul
0 Views0 Comments0 Likes
The wages of that sin is death in hell, but Jesus Christ came and died so that you don't have to suffer that hell. He alone is the Anchor of the soul that will save you from the storm...