The providence of God has to do with the fact that God is looking out and taking thought for everything ahead of time.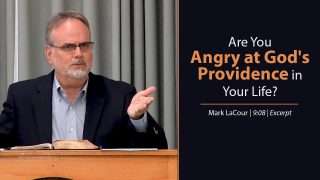 Are You Angry at God's Providence in Your Life?
God is absolutely sovereign over every single event that takes place in the world, and more personally, in our lives. How do you respond to God's providences in your life that are painful and trying?