The providence of God has to do with the fact that God is looking out and taking thought for everything ahead of time.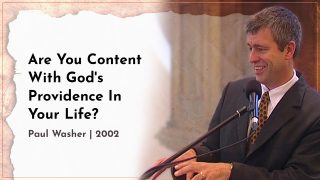 Are You Content With God's Providence In Your Life?
Are you content with God's providence in your life? In God's economy is there truly any "wasted time"?