The following video from 2009 contains graphic footage and explains some of the different abortion procedures.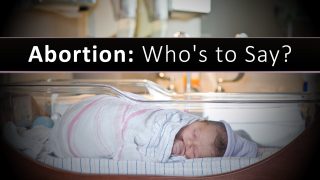 Abortion: Who's to Say?
I put forward that there is indeed a word from God. The Bible, the law of the Lord, gives us a ruling on the matter – that the unborn is a person.