Feelings? That's right, those emotions that rise up in us or, those subjective impressions we "feel" that make us think we should do a certain course of action. The Christian is constantly faced with growing in wisdom on how to respond to the "feelings" that we have. We hope the resources below will be a help in a practical way.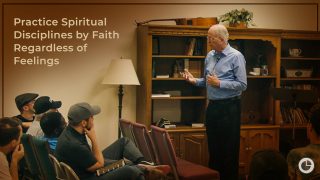 Practice Spiritual Disciplines by Faith Regardless of Feelings
We ought to practice spiritual disciplines by faith regardless of how we subjectively feel. Q: In the process of adopting...