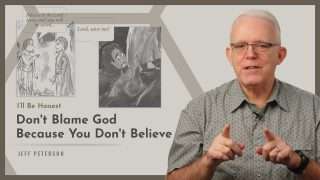 Don't Blame God Because You Don't Believe
Don't blame God because you don't believe. You're not having faith is not God's fault. Come to Christ and be saved!
Today some say that to demand repentance by sinners is to demand works for salvation. But if preaching repentance means preaching works, then lay the charge at John's feet and Jesus' feet as well. Then go ahead and make the same charge toward Peter and Paul.



The worst sin of all is the false thinking about God of which the natural man is so terribly guilty.
---