Those in Christ's church who are in leadership positions have a high and holy calling and we hope these resources will at least in some small way be a help to those who shepherd the flock of God.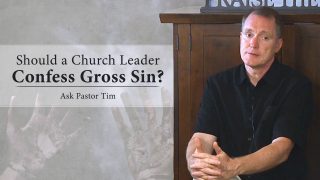 Should a Church Leader Confess Gross Sin?
In this Bible study Tim considers these questions, "What should a church leader do who is living in sexual sin and drunkenness? Should they bring it to the light?"