Sexual sin is rampant in the world, just as all sin has been since Adam fell. On this page you will find several resources to help the believer who is struggling against sin fight against it. What you will find is that the great emphasis is not going to be on freedom from pornography, but the emphasis will be on Christ. It is in Jesus Christ that there is victory from sin's penalty and power. It is in Jesus Christ's power that the Christian is able to live a life of purity.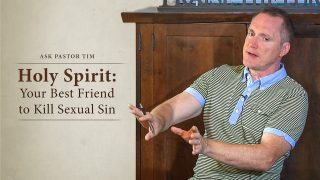 Holy Spirit: Your Best Friend to Kill Sexual Sin
The Holy Spirit must be the believer's best friend in the battle to kill sexual sin. You cannot have victory against sin unless it is victory...