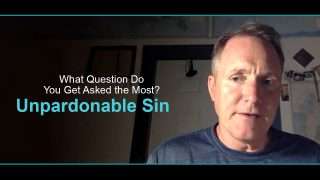 What Question Do You Get Asked the Most? Unpardonable Sin
Tim Conway was asked about what question he gets tired the most of hearing as a pastor. His answer was that he has constantly had questions from people who are tormented by the belief that they have committed the unpardonable sin.
1 Thessalonians 4:1 For this is the will of God, your sanctification: that you abstain from sexual immorality; 4 that each one of you know how to control his own body in holiness and honor, 5 not in the passion of lust like the Gentiles who do not know God.