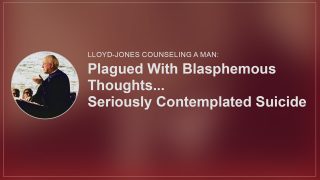 Plagued With Blasphemous & Suicidal Thoughts – Lloyd-Jones' Counsel
I seriously contemplated suicide. It was at this juncture that I asked Doctor Martyn Lloyd-Jones, for help.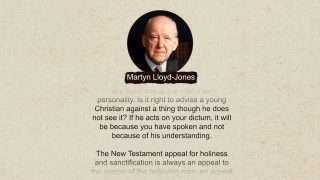 Lloyd-Jones: Do Not Be A Young Believer's Conscience
We must ask: Is it right for us to take the position of conscience to another? That procedure produces smug, self-satisfied Christians.