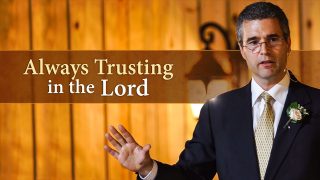 Always Trusting in the Lord
0 Views0 Comments0 Likes
So, how much of your life are you to be acknowledging the Lord in? The verse says, "In all your ways acknowledge Him." That covers quite a bit of territory.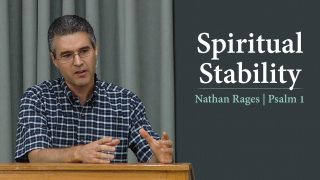 Spiritual Stability
0 Views0 Comments0 Likes
Nathan speaks on the under-appreciated value of spiritual stability. Is your walk with Christ stable, consistent, and solid; like a fruitful tree planted by a stream of water?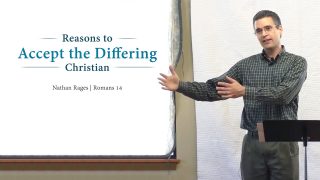 Reasons to Accept the Differing Christian
0 Views0 Comments0 Likes
So Romans 14 provides some very helpful guidance in dealing with differences among Christians in the church.