The following are our compiled resources on the topic of marriage. What a weighty subject this is. Paul says in Ephesians 5:25 that husbands are called to love their wives as Christ so loved the church and gave Himself up for her.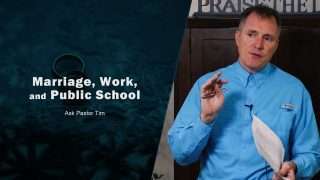 Marriage, Work, and Public School
Should a Christian man marry a woman who has different views on whether or not she should homeschool the children instead of pursuing a career?