What a sobering topic death & dying is, and yet for all of us it is something that we must think about, and the sooner the better.  As Jeremiah 5:31 says, "What will you do when the end comes?" Too many don't ask that question until the end has come and they find it too late.
We trust the following resources will be a great encouragement for the Christian who is in the midst of a terminal sickness and dying. We also hope that if you're not a Christian and are asking questions about death, that you will find the great comfort, like the thief on the Cross did in his last hour, that there is life in Jesus Christ alone. That you can have the sting of death removed, and no longer fear death, because of Christ shedding His blood for sinners.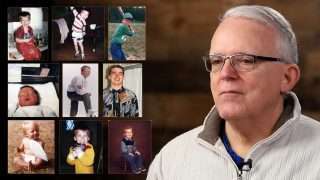 Reflections On The Death Of A Child
Jeff Peterson | Topic: Death & Dying
That was the day our 19-year-old son, Jonathan, died. What do you do when your child dies? How do you respond?