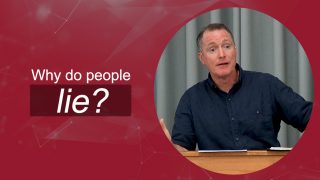 Why Do People Lie? They Love Themselves
And why do people lie? You don't have to think too hard about it. It's not rocket science here. If you want to boil it down, it comes down to this - it comes down to this desire: Man loves himself. It's selfish what's...
You ought never to immediately send a harsh, rebuking letter or text message to someone, especially if you have written it in the heat of emotion. Let the message sit overnight. Let your passions cool, and then read the message again before you send it. This practice will save you much heartache that might otherwise spring from a hasty rashness.
---