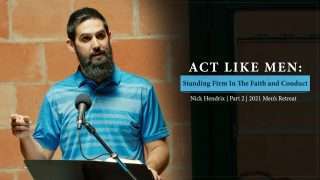 Act Like Men: Standing Firm In The Faith and Conduct
Believer, if you are standing firm in the faith and believing solid doctrine, it will affect your conduct.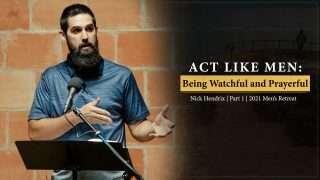 Act Like Men: Being Watchful and Prayerful
Are you diligently watchful in prayer? Paul said in 1 Corinthians 16:13 that we need to, "Be watchful, stand firm in the faith, act like men, be strong."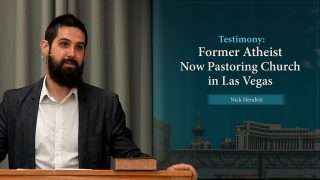 Former Atheist Now Pastoring Church in Las Vegas
Nick shares how the Lord redeemed him out of atheism and brought him to Christ, and eventually guided him and additional brothers...