Sexual sin is rampant in the world, just as all sin has been since Adam fell. On this page you will find several resources to help the believer who is struggling against sin fight against it. What you will find is that the great emphasis is not going to be on freedom from pornography, but the emphasis will be on Christ. It is in Jesus Christ that there is victory from sin's penalty and power. It is in Jesus Christ's power that the Christian is able to live a life of purity.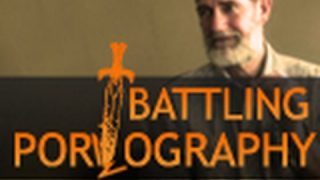 Battling Pornography
Question: How would you counsel someone if they came to you and they said "I am falling into this sin of pornography on the internet." How would you help them discern whether they are lost and a slave to sin or whether they are a saved and they are struggling with this sin and it is a besetting sin.
1 Thessalonians 4:1 For this is the will of God, your sanctification: that you abstain from sexual immorality; 4 that each one of you know how to control his own body in holiness and honor, 5 not in the passion of lust like the Gentiles who do not know God.