The church of Jesus Christ is called to give itself to evangelism. We are to be taking forth the message of the Gospel to all peoples and all nations. We trust the following resources will strengthen you in how to evangelize and exhort to be evangelistic.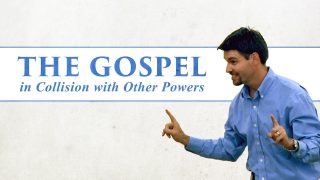 The Gospel in Collision with Other Powers
The task of taking the Gospel to the lost is to be taken not only occasionally, but intentionally.