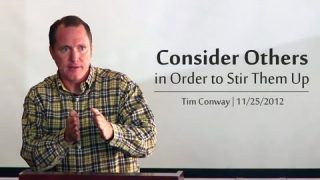 Consider Others in Order to Stir Them Up
If you are thinking about ways you can specifically help and encourage others then this is a tremendous measure of maturity.
There are people who love those who agree with them and admire them, but have no time for those who oppose and dislike them. A Christian's love must be universal!
Church unity comes from corporate humility.
---