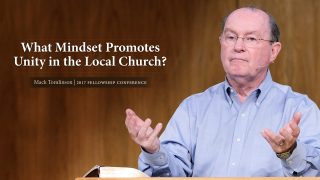 What Mindset Promotes Unity in the Local Church?
A mindset of humility promotes unity in a local church. That is a mindset that is not always being opinionated, or thinking we always know what is right...
There are people who love those who agree with them and admire them, but have no time for those who oppose and dislike them. A Christian's love must be universal!
Church unity comes from corporate humility.
---