Excerpts are short snippets taken from a full sermon. They tend to focus on a specific point that was impactful from the message.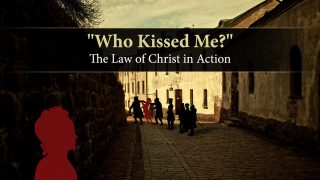 "Who Kissed Me?" – The Law of Christ in Action
This reality of the law of Christ is well illustrated by an account from the life of Evangeline Booth (1865-1950), daughter of William Booth, founder of the Salvation Army. As one who ministered...