Excerpts are short snippets taken from a full sermon. They tend to focus on a specific point that was impactful from the message.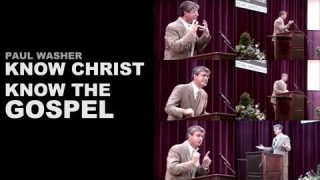 Know Christ, Know the Gospel
We must know God, His Son, and His Gospel. Only by knowing Him and his greatness will we be enabled to give our lives away as a living sacrifice to Him. Everything is about Christ, seek Him until you know Him!