Excerpts are short snippets taken from a full sermon. They tend to focus on a specific point that was impactful from the message.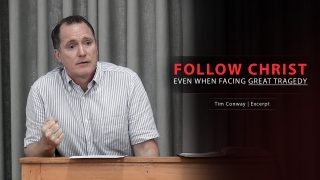 Follow Christ Even When Facing Great Tragedy
What did you bargain for when you decided to follow after Jesus Christ? Are you willing to stand with Christ even in the flames? Even in times of heart-wrenching tragedy and loss?