Excerpts are short snippets taken from a full sermon. They tend to focus on a specific point that was impactful from the message.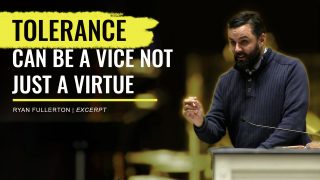 Tolerance Can Be A Vice Not Just A Virtue
Tolerance can be a vice, not just a virtue. One of the greatest mistakes make in the name of "grace" is tolerating sin in the midst of their church.