Excerpts are short snippets taken from a full sermon. They tend to focus on a specific point that was impactful from the message.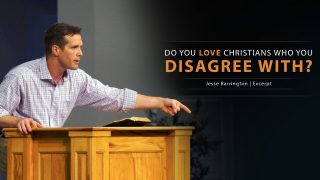 Do You Love Christians Who You Disagree With?
The true test of our love for other Christians isn't so much on how we love other Christians who we agree with on everything, but rather on how we treat...