Excerpts are short snippets taken from a full sermon. They tend to focus on a specific point that was impactful from the message.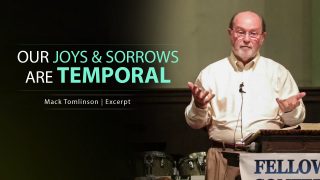 Our Joys and Sorrows Are Temporal
Our lives can't be marked by our sorrows or our joys. They have to be marked by living for eternity despite our sorrows and our joys.