Excerpts are short snippets taken from a full sermon. They tend to focus on a specific point that was impactful from the message.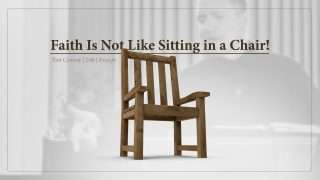 Faith Is Not Like Sitting In a Chair!
Have you ever heard the illustration that says faith in Christ is like sitting in a chair? That's not faith; that is just doing statistical analysis and realizing...