Excerpts are short snippets taken from a full sermon. They tend to focus on a specific point that was impactful from the message.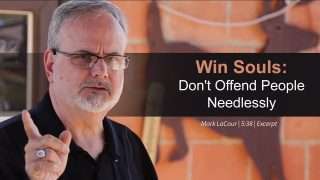 Win Souls: Don't Offend People Needlessly
We should desire to win souls for Christ, and their souls can only be won by receiving the offensive message of the Gospel. With that being said, we need to make sure our attitude and conduct don't add a needless offense to the message.