Excerpts are short snippets taken from a full sermon. They tend to focus on a specific point that was impactful from the message.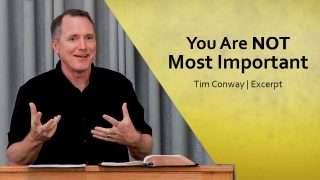 You Are Not Most Important
One of the biggest battles Christians face in their church is with selfishness. Christians should not be consumed with themselves and their own interests.