Excerpts are short snippets taken from a full sermon. They tend to focus on a specific point that was impactful from the message.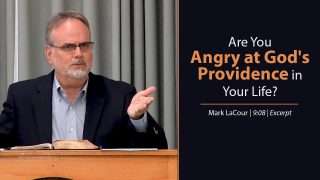 Are You Angry at God's Providence in Your Life?
God is absolutely sovereign over every single event that takes place in the world, and more personally, in our lives. How do you respond to God's providences in your life that are painful and trying?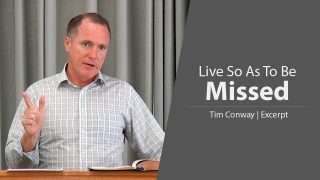 Live So As To Be Missed
We should live our lives in such a way that we'll be missed when we're gone. The people who will be missed when they're gone are the people who gave and served the most.