Excerpts are short snippets taken from a full sermon. They tend to focus on a specific point that was impactful from the message.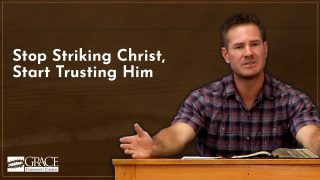 Stop Striking Christ, Start Trusting Him
And so I ask you lost person, has he done you any wrong? Why do you strike him? What is the Lord done in your life...