Excerpts are short snippets taken from a full sermon. They tend to focus on a specific point that was impactful from the message.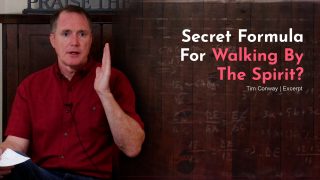 Secret Formula For Walking By The Spirit
How does one walk by the Spirit? Is there a secret formula? Do I need to learn some new scheme?