Excerpts are short snippets taken from a full sermon. They tend to focus on a specific point that was impactful from the message.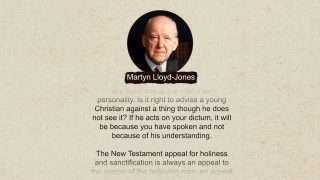 Lloyd-Jones: Do Not Be A Young Believer's Conscience
We must ask: Is it right for us to take the position of conscience to another? That procedure produces smug, self-satisfied Christians.