Excerpts are short snippets taken from a full sermon. They tend to focus on a specific point that was impactful from the message.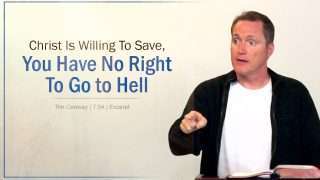 Christ Is Willing To Save, You Have No Right To Go to Hell
Sinner, Christ is willing to receive you. God commands you to repent. You do not have a right to go to hell. The only way anybody perishes...