Excerpts are short snippets taken from a full sermon. They tend to focus on a specific point that was impactful from the message.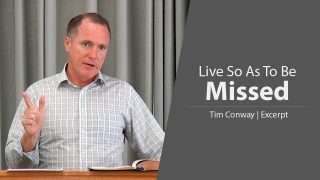 Live So As To Be Missed
We should live our lives in such a way that we'll be missed when we're gone. The people who will be missed when they're gone are the people who gave and served the most.