Excerpts are short snippets taken from a full sermon. They tend to focus on a specific point that was impactful from the message.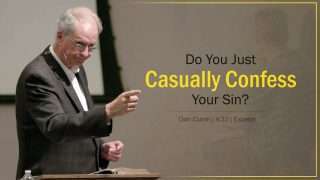 Do You Just Casually Confess Your Sin?
Or do you just casually confess your sin and say "I am sorry" and have no sense of the offense to the love of God?