The following posts seek to answer questions based upon what the Bible says.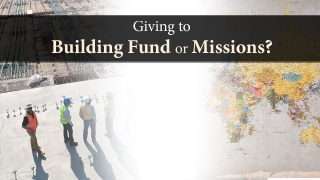 Giving to Building Fund or Missions?
Is it nonspiritual to give money towards a highly expensive building project in your church? What if the church is wanting to spend a lot of money on their building, but doesn't spend much, if any, money on missions?