The following posts seek to answer questions based upon what the Bible says.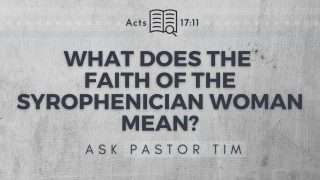 What Can We Learn From the Syrophoenician Woman?
One of the unique examples we have of faith in the Bible is the Syrophoenician woman. Given everything in the Bible was recorded with a direct application for us.