Watch a wide selection of hour long sermons that were given on Sunday Morning.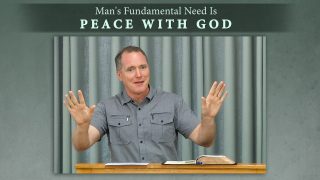 Man's Fundamental Need Is Peace With God
Are you at peace? You don't want to get to your death bed, and find there is no rest, no peace. Is there rest, is there peace between you and God?