Watch a wide selection of hour long sermons that were given on Sunday Morning.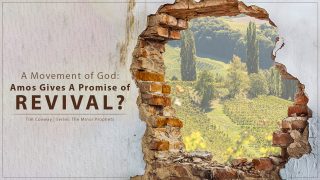 A Movement of God: Amos Gives a Promise of Revival? (Part 2)
In chapter 9 Amos' prophesies shift from speaking of judgment to speaking about a movement of God and the ruins being rebuilt. What is he speaking about and who does this apply to? Is Amos speaking of an abundant inga...