Watch a wide selection of hour long sermons that were given on Sunday Morning.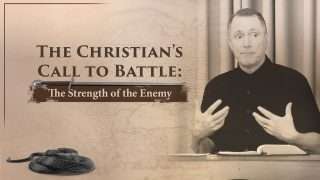 The Christian's Call to Battle: The Strength of the Enemy
The Christian is in a war, who is the Christian's enemy? In all of his infinite wisdom, what does God tell us about this evil one, the Devil? What does he want us to know about the enemy?