Watch a wide selection of hour long sermons that were given on Sunday Morning.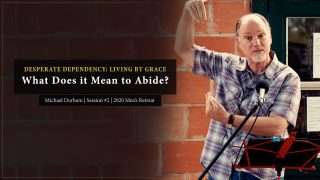 What Does it Mean to Abide? (Part 2)
Abiding in Christ is not automatic, it is a command to be obeyed. It is us learning how to maintain fellowship with the Lord Jesus Christ and we must have active daily and conscious awareness and interaction with Christ.