Watch a wide selection of hour long sermons that were given on Sunday Morning.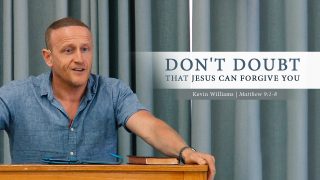 Don't Doubt That Jesus Can Forgive You
Jesus showed by the works that He did that He can forgive sins. If you want to be saved, you must not doubt that Jesus has the power to forgive sins...