The following are different Bible studies that were done on different topics. A lot of these took place at the Tuesday night study here in San Antonio, TX.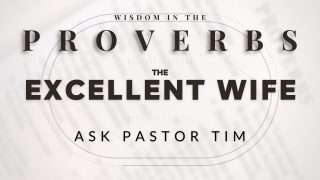 Proverbs: The Excellent Wife
The book of Proverbs provides us invaluable wisdom on godly qualities that a man should be looking for in a prospective wife, as well as qualities that every...