The following are different Bible studies that were done on different topics. A lot of these took place at the Tuesday night study here in San Antonio, TX.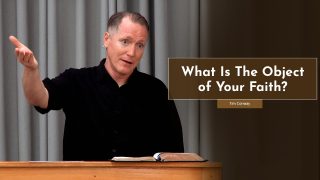 What Is The Object of Your Faith?
Nothing can be the object of saving faith except what God has revealed in His Word. So what has the Lord revealed in His Word?