The following are different Bible studies that were done on different topics. A lot of these took place at the Tuesday night study here in San Antonio, TX.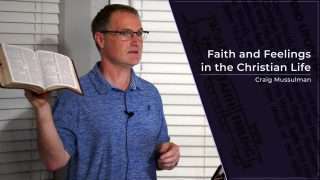 Faith and Feelings in the Christian Life
How should a believer handle subjective feelings in the Christian life? What role, if any, do feelings and affections...