Watch a wide selection of hour long sermons that were given on Sunday Morning.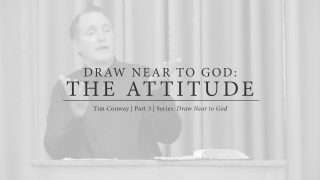 Draw Near to God: The Attitude
Our greatest need is drawing near to God; but if we're going to draw near to God, we need to have the right attitude. What should be our attitude when we draw near to God?