The following posts seek to answer questions based upon what the Bible says.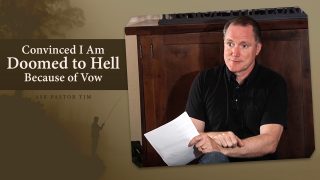 Convinced I Am Doomed to Hell Because of Vow
If a person makes a vow and sells their soul to the devil, can they be saved? If a person verbalizes that they sell their soul in exchange for something they desire...