The following posts seek to answer questions based upon what the Bible says.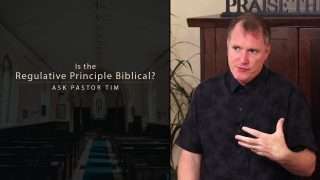 Is the Regulative Principle Biblical?
Is the regulative principle Biblical when it comes to worship in the corporate church gathering? Many people dogmatically assert this teaching, but what exactly does this mean? And most important, is it clearly found ...