Excerpts are short snippets taken from a full sermon. They tend to focus on a specific point that was impactful from the message.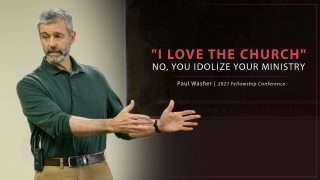 "I Love the Church" No, You Idolize Your Ministry
Any Christian can say that they love the church, but we need to remember that there's a difference between loving your church and loving your ministry in the church.