Excerpts are short snippets taken from a full sermon. They tend to focus on a specific point that was impactful from the message.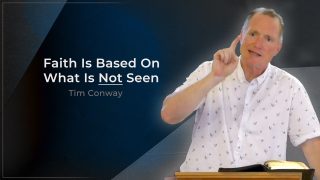 Faith Is Based On What Is Not Seen
Faith embraces what is not seen. Think of all that you and I have not received as believers and yet we are by faith trusting the Lord that these realities will come to pass. He sees when we see what this world can't s...