Excerpts are short snippets taken from a full sermon. They tend to focus on a specific point that was impactful from the message.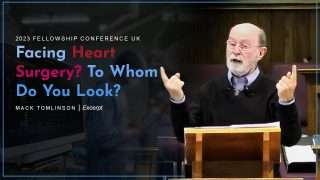 Facing Heart Surgery? To Whom Do You Look?
Where do you look when things are the hardest in your life? Do you look unto the LORD Jesus Christ? In this excerpt Mack Tomlinson...