Excerpts are short snippets taken from a full sermon. They tend to focus on a specific point that was impactful from the message.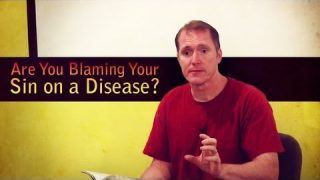 Are You Blaming Your Sin on a Disease?
One can easily say "I have schizophrenia and I'm bipolar," and blame their mental health, but doesn't the Bible teach the fault for mans sin is the man? They're guilty.