Excerpts are short snippets taken from a full sermon. They tend to focus on a specific point that was impactful from the message.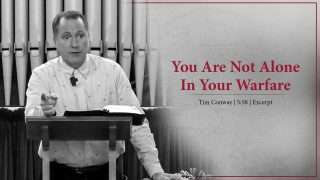 You Are Not Alone In Your Warfare
The Devil would love to have Christians think that they're the only ones going through spiritual opposition and difficulty. That's a lie.