Excerpts are short snippets taken from a full sermon. They tend to focus on a specific point that was impactful from the message.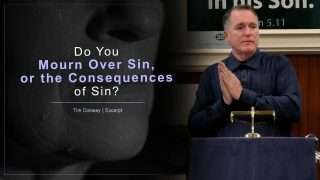 Do You Mourn Over Sin, or the Consequences of Sin?
Repentance includes a sorrow over sin, but it is actually possible to sorrow over sin without hungering after righteousness.