Excerpts are short snippets taken from a full sermon. They tend to focus on a specific point that was impactful from the message.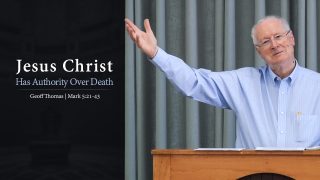 Jesus Christ Has Authority Over Death
The great hope of every Christian is that the grave will not be the end for them when they die. Jesus Christ will one day raise them up to everlasting life.