The following series is being preached while Tim is laboring in Manchester, England. This series considers Jesus' teaching in Matthew 5-7 from the Sermon on the Mount.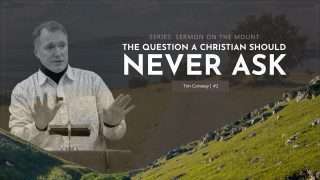 The Question A Christian Should Never Ask
Jesus Christ came to inaugurate a Kingdom that consists of people who have been inwardly changed and made righteous.