This series covers John 13-17. Tim Conway preached this series in 2023 while laboring in Manchester, England as a missionary.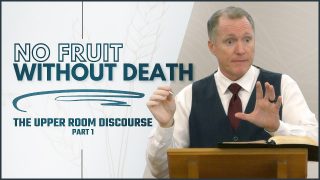 No Fruit Without Death | The Upper Room Discourse, Part 1
Tim begins a series on John 13-17 in which he examines Jesus' address in the upper room discourse. This is The Upper Room Discourage, Part 1.