The Fellowship Conference New England is held yearly in Portland, Maine. For more information visit the website here.
It should also be noted that Charles Leiter shared on the Law of Christ at this years conference, but in view of those sermons being recently published we did not put them again.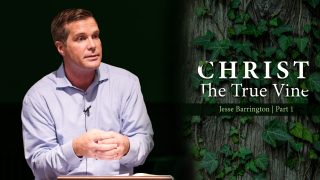 Christ The True Vine (Part 1)
We come to Jesus Christ alone, and look to His finished work alone, to be received by faith alone, regarding our right standing. But we don't move on from Jesus to begin to live the Christian life and bear much fruit....