Show me the reformed churches that are leading the charge in world missions. Now, there are some, but are they in the majority or minority? God has given us means by which to see the lost converted, and we must flee from any form of hyper-Calvinism which will squelch our zeal for missions.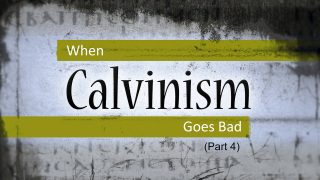 When Calvinism Goes Bad (Part 4)
Hyper-Calvinism destroys the Savior, it destroys the Gospel message, and removes the willingness that God has to save sinners.