For our 2020 Men's Retreat, we providently had Michael Durham come and speak to us. The planned preacher had to pull out due to a church situation that arose. We are grateful to God for the time the Lord gave us and the series on John 15 that our brother brought.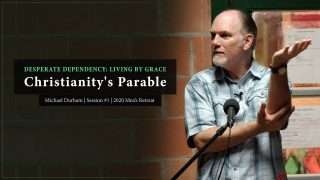 Desperate Dependency: Christianity's Parable (Part 1)
If there's anything that we need to get a firm grasp on as Christians, it's the reality that we can do absolutely nothing apart from Jesus Christ.