Why preach a series on eschatology? Tim Conway did this series 1) because Dispensational Premillennialism commandeers many of the promises that belong to the church. 2) The church's urgency is dulled by this eschatology. 3) That system commandeers one of our basic Biblical interpretation methods. 4) The church's missionary hope is commandeered. 5) That system takes from the glory of Christ and the church and goes back to the shadows again.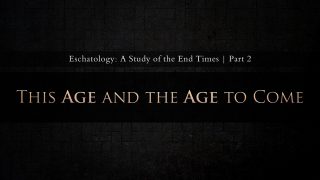 This Age and The Age to Come (Part 2)
When we study eschatology we must not first launch out into the complex "calculus" of Daniel, Ezekiel, and Revelation.