1 Corinthians 7:17 – Only let each person lead the life that the Lord has assigned to him, and to which God has called him. This is my rule in all the churches.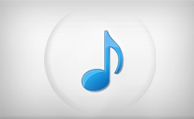 Marriage and God's Will For Young People
What is the Scriptural emphasis regarding the "will of God" for our lives? Often we think of it in regards to who we are going to marry or where to work. God is concerned about those things, and will lead us into those things. However, in Scripture the "will of God" almost always refers to the moral will of God. Ephesians 5:17, "So then do not be foolish, but understand what the will of the Lord is."