Seek God and Go From Fear to Faith
How did King David go from being full of fear to being full of praise and adoration to God? It was by seeking the Lord through prayer.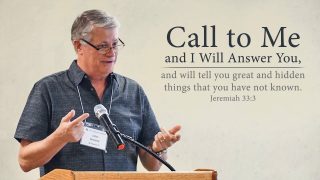 Call to Me and I Will Answer You (Jeremiah 33:3)
God calls us to call upon Him in prayer. When we cry to Him, He promises to answer us and show us great and hidden things that we have not known. Jeremiah 33:3 says...