These sermons are especially helpful for Christians wondering about a particular teacher, whether he falls into this category of "false prophet." May the Lord help you to identify false teachers so that you may avoid and, when necessary, expose them.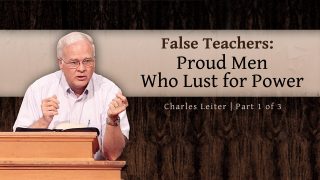 False Teachers: Proud Men Who Lust for Power
Surely the number one characteristic of the false teacher is pride. They desire to control people,...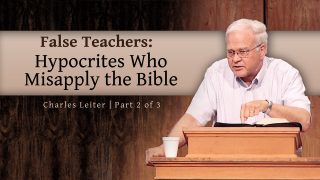 False Teachers: Hypocrites Who Misapply the Bible
False teachers often quote the Bible but they twist and misapply the real meaning of the Word of God in order to promote their own agenda.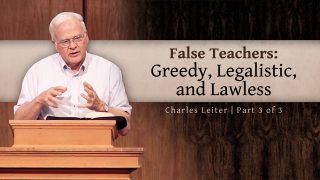 False Teachers: Greedy, Legalistic, and Lawless
False teachers will tend either to legalism, adding works to be saved or majoring on the minors; or lawlessness,...